Zoom fatigue is also known as virtual fatigue, where an individual is on continuous video calls and meetings which leads to exhaustion. How to fight zoom fatigue then? It's been more than a year, people are working from home, having on-screen meetings, presentation, job interviews and asking if they can hear and see you. Zoom fatigue is real and we have to deal with it and let's fight zoom fatigue, stay with us.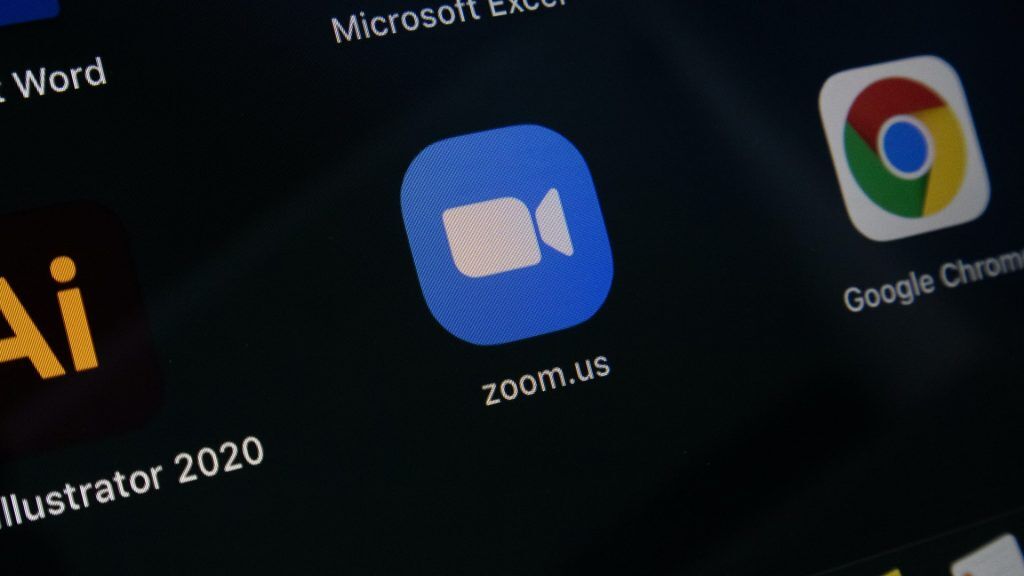 When the coronavirus pandemic started, our working styles, schedules and timings have changed and we all got the opportunity to work from home and also, we all said goodbye to being formal and welcomed our old pajamas. We never knew that Zoom fatigue is going to grab us in the next few months.
Zoom fatigue
Zoom fatigue means burnout, exhaustion, headache, feelings of anxiety, stress and in some severe cases it can lead to depression as well. If you relate yourselves to this problem, don't worry zoomers, we are here to help you find out how to deal with this problem and at the same time how to balance between office life and family life.
Zoom fatigue… looks and feel like What?
We all know that fatigue was existing before Covid-19. After a long working day or exchange of words between you and your boss could be the reason for your fatigue and exhaustion. FYI, the term burnout history goes back to the 1970s. Of course, they were human beings as well. Come on, folks. So, whenever you are drained, stressed and feel down due to your job, it's work fatigue.
What might be the symptoms of work-related fatigue?
Losing Patience
Forgetting Things
Work performance has reduced
Energy levels are Low
Muscle tension or pain (Physical symptoms )
Feeling lonely, anxious, or overwhelmed
Tough time maintaining positive relationships with co-workers or loved ones
Lack of concentration
We do not need to get up early in the morning, fighting with traffic, but still, we are having the burnout symptoms, we need to know either if your anxiety, burnout, exhaustion is zoom-specific or something else.
Below are some of the questions you need to ask yourself to analyze and find out the actual reason.
Do you feel like you need to avoid or cancel Zoom meetings?
If you feel tired or anxious before a video call, virtual meeting, or online class?
Has video calls, classes and meetings, affected your ability to perform your normal work tasks?
Do you experience headaches or migraines that coincide with video meetings?
How being on screen can worn you out?
Do not panic, it does not happen in a day or even weeks or months. You can feel burnout over a period of time. It's been a long and tough year for all of us and many of us have gone through this situation. You need to figure out and here is what might come into play.
Work-life balance Fades…
We all know what is the work-life balance right? Our homes are for our family and we feel safe and secure in our home, but what this pandemic has done to this peace? It has disturbed everything, our family peace and time. This has become even tougher when our living rooms have turned into our office and workplaces. This combo of personal and professional life has created a mess in our living rooms as well as in our lives.
You're always "Ready"
The most annoying thing is when employees are expected to dress if they are like in the office. Some employers suggest selecting a particular place in your home during work time. The problem gets even worse when you are in a small apartment and sharing a room with your friends, who are roaming around all the time.
Who hate last-minute meetings? Only me? They are also enough to ruin the whole day. The good thing about office meetings is that they are scheduled in advance and you have enough time to prepare yourself, but in work from home, a sudden "TING" email sound on your phone or laptop can put you in a stressful state and you start preparing for the unexpected meeting at last moments.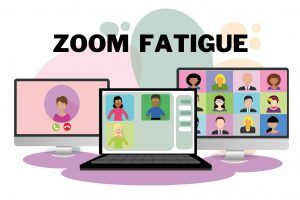 Look Normal though it's Tiring
When we compare in-person convo vs zoom convo, zoom convo is more challenging. I assume you agree with me. Like the interruptions, sometimes you have to read the blurred facial expressions, disturbing eye contacts, confusing tones of the speaker, hell yeah..it's exhausting.
When you bear all the trouble, here comes tech troubles, poor internet connections, frozen faces, delayed and low voices, and sometimes embarrassing moments that can also be part of the online meetings. All are super-duper distracting. Be careful. All these contribute to a poor understanding of the agenda, the purpose of the meeting which ultimately leads to fatigue.
(Also Read: 08 Tadasana Benefits | The Mountain Pose )
Best Ways to Fight the Fatigue (FtF)
Are you ready, how to fight Zoom fatigue?
1. Block it out
Blocking what? So, primarily, it is to schedule your calendar or everyday task, you need to figure out when this fatigue strikes you the most in a day. After this, try to keep yourself free around that time calling off to any sort of meetings to evade pressure.
Another step is to know how to list meetings and other stuff in a smart way that you can engage yourself in one duty at a time. This will definitely aid you to feel relax and concentrated.
2. Shift to text-based communications tools
Remember those times when technology was not that exceptional, you have to go to a person to interact. Now, this is not the case, all you need is to chat online and get what you want from your colleagues, suppliers, or customers in a short time. Some useful chatting tools for you;
Zoom
Slack
Microsoft Teams
Twist
Meet
However, the only lapse is that in online chatting you can't count out the other person's tone. I guess we all can deal with it right?✌
One important thing you must consider is to check out your company's policy concerning online chatting tools. Better to know before employing them.😊
3. Try pre-recorded meetings
This choice is really time-effective, so read it very attentively. It is not necessary to have live meetings, pre-recorded meetings also can work surpassing. These meetings will permit you to be fully focused because each person can now go through the meeting video when they are unoccupied and stress-free.
4. Hold of the agenda, no matter what
How annoyed you get when someone just pulls a simple point just for no reason. I get very annoying…
What if the presenter or the meeting leader just dragging on and on, everyone around will be pissed off. The energy level will go automatically down without doing anything so it's vital to pay attention to the plan of the meeting and don't misplace your focus and stick to the points to get results.
5. Stretch a little bit
The place doesn't imply, taking zoom meetings for 2 to 4 hours can quickly stress you out. If the meeting goes for long, don't forget to stretch a little bit in between to unwind. You can also grab a cup of coffee if you wish to 😍
6. Trying something creative with your camera will not harm you.
Virtual meetings along with other 50 or more people can be very entertaining, seeing your own face on the screen can make you laugh and worry at the same time. Still, don't be anxious it is very normal. So chill.
All you need to do is to turn off the selfie mode and focus on the speaker who is speaking. Another way is to decide earlier if the only audio meeting would be okay, so then go for it. You will surely feel at ease 😎
7. Avoid multitasking
Zoom meetings need your full concentration so avoid doing other stuff along with it. What to do, try to try to minimize your tabs, switch off your notifications.
8. Establish a helpful discussion flow
Zoom has its own profits when linked to in-person meetings. However, it is very crucial to figure out how effectively to conduct a meeting over virtual platforms, because now for the time being these online platforms are all we got.
Don't forget, everyone takes time to accommodate a certain change so just go with the flow. You will also excel in it.
9. When to consult a professional
There are a lot more stressful indications of being in the state of zoom fatigue. You can definitely deal with it, but if it really makes you stressed outgo and consult the health professionals they can provide assistant in many ways to bring you to more ease and tranquil state.
Bottom line
Working from home is not an easy task, zoom fatigue is amongst the symptoms of it. This state brings you a lot of stress, anxiety, and sadness. That's why it is crucial to work over it by arranging your schedule in a way that it can't sum up the burden and stress. In the end, a sound mind is what matters…and we hope that we have shared the best tips, how to Fight Zoom Fatigue..Share your thoughts in the comments below.