Do you know the best Japanese hair straightening trick? If not, fly to Japan or else stick to your laptop screen and read this out. You can fly to Japan once it is safe to travel and allowed to enter Japan.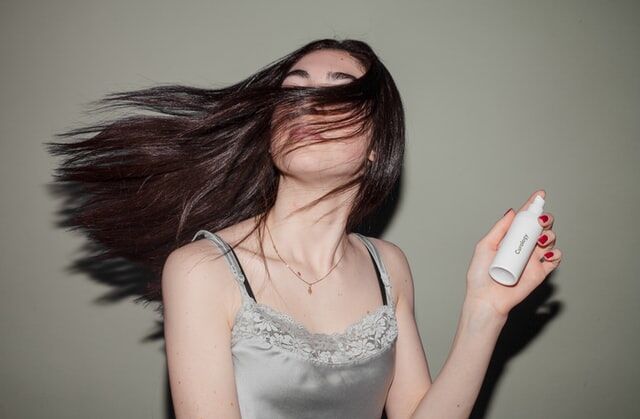 Japanese Hair Straightening
Japanese hair straightening is also called thermal reconditioning. if you want to straighten your hair permanently, this is for you. if you really want to bemoan your natural curls, you should first know how it works.
A solution is applied to your hair that changes the structure of your hair.
Once applied they leave it for 2–25 minutes and then wash it.
Once they are washed again your hair gets conditioning treatment which again assures that they are straight.
Now it's time for heat. Your hairdresser passes the hair straightener at 356°F (180°C). The temperature may vary depending on your hair type.
Once all the curls are gone, now it's time for a neutralizer. In the next 10 minutes, all straightening work is done, and you are ready for a long ride.
At last, you will get a blow-dry and you will notice your hair will fly in the air.
In some cases, the stylist will give you another once-over using the straightener before you leave the salon.
(Also Read: What are Yoni Pearls? | Should I Use Yoni Pearls?)
How long does it take?
This whole process takes 2-4 hours but largely it depends on hair length and the type and yes how curly your hair is.
How long does it last?
more than your normal hair straightener. It lasts for almost 6 months or as long as it takes for your new hair to grow.
How much does it cost?
$35+ to $700+
Is it bad for my hair?
It isn't as bad as other chemicals which are frequently used for hair straightening.
If you do not want to visit a saloon and get it done, you can get a Japanese hair straightening kit as well. we have already mentioned that Japanese hair straightening is permanent until your hair is grown out. So, before DIY your hair, you should know what you are doing and how you are going to do it. If you do it wrong, it stays wrong in your head.
We have tried to answer your whats, whys and also let's see if Japanese hair straightening has some benefits or risks as well.
(Also Read: Ketoconazole Shampoo | How to Use It and Benefits)
What actually is Japanese hair straightening?
In some parts of the world including the US, Japanese straightening is becoming popular. At one time in the past, it had gained so much popularity but when keratin treatment came, it became less popular again. In recent years Japanese hair straightening is regaining the top position again. Yes, a lot of dissatisfaction and low reward from keratin treatment was the big reason for this shift.
What's in the treatment?
If you are looking for this style, there are few components needed.
A cystine solution
This is again a chemical solution applied to the hair for at least 20 minutes. In this process, cystine is the key ingredient as other ingredients are also present. It breaks the bonds between and in hair. This way it straightens the waves. Why it does so to hair? According to science, it comes in contact with hair products it causes some structural changes in your hair and they are permanent.
(Also Read: Causes of Breast Eczema | Symptoms & Home Remedies)
Conditioning treatment
After the first process is complete, now it's time for conditioning. Deep conditioning is necessary during the process and after the application of the solution. The solution should not stay for a longer time in your hair. It can damage the hair if it stays for a longer time.
Hair straighteners
You might have seen ceramic-coated flat irons in salons. They keep hair straight as possible. Once the conditioning has been done now it's time to straightened them. In small sections, this process is done. A number of brushes and combs are used in this process.
Neutralizer
After using hair straighteners and yes it takes several hours to do this process, the stylist now uses a neutralizer to your hair. Chemicals like cystine can in the previous processes can disturb the Ph level of your scalp. Neutralizers bring them back to the normal level which is required for your hair. It just takes 10 minutes to do the magic.
Risks of Japanese hair straightening & Rewards
Pros and cons are there yes. We can not deny that. This process might also risk hair damage. You should know before going for this treatment and if you are unsure about the possible risks of using these chemicals, consult your stylist first.
Pros of Japanese hair straightening
Yes, this treatment makes your hair straight. If you want straight hair, that's a massive pro.
It's a permanent solution for your hair straightening (usually about 6 months).
No need to re-straighten until it grows out.
Cons of Japanese hair straightening
Once it is done it's done you can not reverse. If you don't like how your hair looks once it's done, you're going to have to wait about half a year to get your curls back.
Your hair may damage, especially if coloring or another chemical has also taken place. That's just a lot of chemicals in one go.
You have to give a big price for this procedure, which means it's pricey. Like, hella pricey. It is a delicate and time-consuming procedure, and the costs reflect this.
How is Japanese hair straightening different than other treatments?
The monopoly doesn't exist in the Japanese beauty industry. If you don't like this or doesn't suit you, there are plenty of other options available for you. We have tried to compare Japanese hair straightening to other common salon straightening treatments.
Japanese hair straightening vs. keratin straightening
Keratin is an important protein in hair, nails. That's why in most the hair products like shampoo and pills, keratin is used for its healthy hair and nail benefits. There is a lot of debate going on between these two treatments, though they are different in their own ways.
Cost-wise both are the same and there isn't much difference. Keratin straightening takes much more time. It's almost a 2-day treatment with 2-4 hours each day. Yeah, you need a big commitment. Do you know that your hair will remain straight for 3 weeks only?
One another big difference is the use of formaldehyde-based cream in keratin straightening. In the Japanese hair straightening technique, there is no such thing.
(Also Read: How to Get Rid of FUPA Fat? What is FUPA?)
Japanese straightening vs. relaxer
Japanese straightening is also called thermal reconditioning. It's now popular in US salons. There are some stories that can suggest that this method is dangerous for hair, but it's not dangerous as other methods are.
In the Japanese straightening process, the basic chemical formula is cystine and ammonium thioglycolate. The process in this method is the same as other straightening techniques. (Rinsing, conditioning, neutralizer). Most of the time stylists straighten your hair in small sections.